Meet Our Team of Trained and Dedicated Legal Professionals
Our company offers the services of individuals with extensive experience in the legal field. We help people resolve a wide variety of cases and concerns fairly and reasonably, using smart strategies that work to achieve the best results for every client.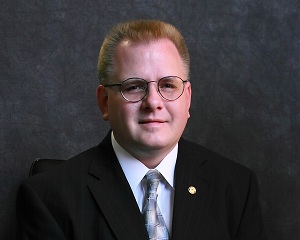 Scott L. Nokes, Attorney at Law, Ph.D., USCG (Ret.)
Scott, a seasoned and multi-faceted professional, is the owner of the Glencoe Law Office LLC. He channels his experience in the military to serve a wide variety of clients, helping them settle their legal needs with speed and efficiency.
Commendations and Certifications
Scott retired from the U.S. Coast Guard in November 2004, following more than 20 years of active-duty military service. He has been awarded multiple medals and awards by the U.S. Navy and U.S. Coast Guard, including the Commandant's Letter of Commendation with the Operational Distinguishing Device. He also earned numerous certifications, including the following:
Military Experience
United States Coast Guard
Scott served as a diligent officer for the U.S. Coast Guard and was stationed in the following locations:
Before joining the Coast Guard, Scott served under the U.S. Navy from 1983 to 1992. He was a sonar technician stationed in Yokosuka, Japan for two years aboard the USS Knox (FF-1052). He was also stationed in San Diego here in the U.S. and was among the crew aboard the USS Berkeley (DDG-15). Scott also participated in the Persian Gulf War, until he graduated at the top of his class as an Acoustic Analyst.
For his final assignment in the Navy, Scott was a military instructor at the Fleet Anti-Submarine Warfare Training Center Pacific located in San Diego, California. Here, he taught advanced sonar electronics repair and sonar operations to various classes of U.S. and allied sailors.
Scott was a lead instructor, and part of the first team to train Greek and Pakistani naval personnel regarding sonar repair and operations. Being a military instructor earned him his "White Badge" status, placing him in the top 10% of navy instructors. In 1991, he was awarded the Master Training Specialist designator by the Admiral of Naval Training for the Pacific Area.
Early Experience in Law and the Academy
Professor of Criminal Justice
Scott was a part-time professor of criminal justice at Brown College between 2004 and 2013. His exemplary work led to his nomination for the 2012 Employee of the Year from Perdoceo Education Corporation (formerly Career Education Corporation).
From 2005 to 2011, Scott was the business manager and senior paralegal at the Law Offices of Lenore L. Flinn, a firm based in Hutchinson, Minnesota. During this time, he also started serving in the public sector, holding a position as a law clerk at McLeod County Public Defender's Office between February 2008 and May 2013.
Judicial District Volunteer
Scott was appointed Special Assistant District Public Defender by the Minnesota First Judicial District's Chief Public Defender. He undertook the volunteer position in December 2011, helping complete a variety of legal tasks for controversial and complex cases.
Formal Positions at the Judicial District Office
In June 2013, Scott was hired as a part-time Assistant First District Public Defender. After proving his dedication to the job, he was selected to be a Local 320 Union Steward for Public Defenders in September 2000. He accepts court-appointed cases involving child protection, civil commitments, paternity, guardianship, and conservatorships.
Memberships, Affiliations, and Leadership Positions
Volunteer Judge for Mock Law Competitions
Scott graduated from the Minnesota Public Defender's Trial School held at St. Thomas University in June 2011. A year later, in March 2012, he attended the judicial branch's Sentencing Advocacy Institute. Scott has since been a volunteer judge or presiding judge for the Regional Finals of the National Trial Competition.
Roles in a Children's Welfare Organization
In March 2017, Scott became a Board Member of McLeod Treatment Programs, an organization that provides children with quality care in a nurturing home-like atmosphere. After three years of service, Scott was elected Board Chairman in 2020.
Active in Veterans Organizations
Scott is a member of the American Legion and Veterans of Foreign Wars. In 2012, he delivered the Memorial Day keynote speech of 2012 in Lester Prairie, Minnesota, an honor given to him by the Lester Prairie chapter of the American Legion (Post 463).
Scott's other memberships and positions include the Hutchinson Rotary Club (2004-2011) as well as the School Board of the Hutchinson Public Schools (2003-2007). He also passed the Minnesota Peace Officers Standards and Training (POST) exam, a continuously developing program that helps peace officers apply more accurate and relevant strategies for the community.
Apart from his legal expertise, Scott also has talents in the way of singing. On September 14, 1999, he was given the honor of singing our national anthem at the Minnesota Twins v. Texas Rangers baseball game held at the Hubert H. Humphrey Metrodome.
Senior Paralegal
Tara has an associate degree as a administrative assistant from Ridgewater College, as well as in professional portrait photography and Applied Sciences from Hennepin Technical College. She joined us in March 2020 and was promoted to paralegal in April 2021. Tara is also a commissioned notary public.
Law Clerk
Aubrey has a bachelor's degree in law and compliance from the University of St. Thomas. She joined us in September 2020 and started her studies at St. Thomas Law School in the fall of 2021. Aubrey also has a commission as a notary public that greatly helps us in verifying official documents.
Legal Assistant
Eden Nokes graduated from Teller Training Institute in Chula Vista, CA, and joined us in 2022. She previously worked for U.S. Bank as Teller, and has extensive experience in retail customer service while working for JC Penney. Eden also worked for American Airlines as a Flight Coordinator.